Let's take a brief follow-up look at new listings. When we checked in two weeks into the new year, new listings in the Seattle area were down 25% from 2012. The data from this post is largely pulled out of a larger-scale analysis I did at work last week.
After six weeks, the picture looks better, with new listings down just 1.7% from last year, but the full story is a bit complicated: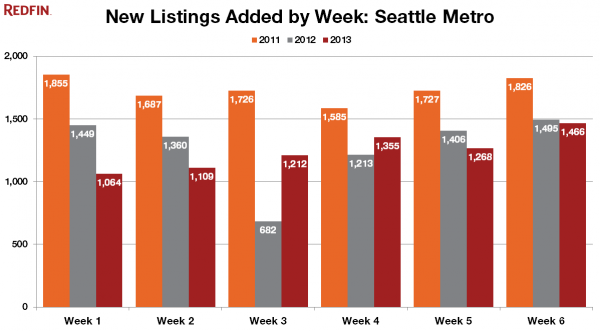 So what's the deal with that huge drop-off in week 3 last year? If you recall, that was when the region was slammed with a massive ice storm that basically shut everything down for a week.
But what's really interesting is what you see when you split out new listings by their distressed status: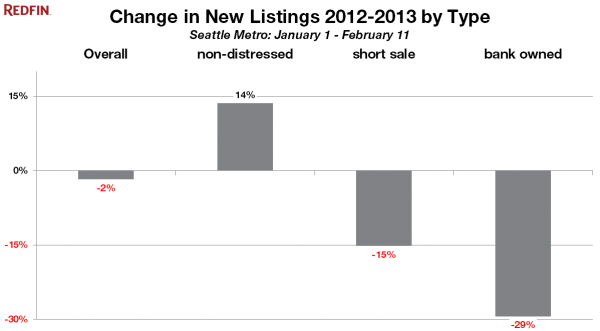 Non-distressed listings are up 14%, while short sale and bank-owned
…